The main features of these programs are shown in the matrix diagram below.
Comparison of PSMJ Asia Pacific Professional Development Programs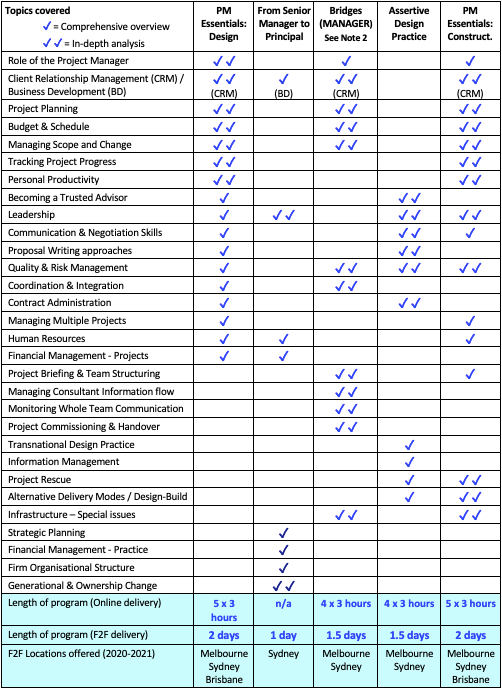 NOTE 1: Content in more than one program is not duplicated. For example, content in PM Essentials: Design is developed for design professionals; whereas related content in the BRIDGES program is for a whole-team perspective: Clients, consultants & contractors together.
NOTE 2: The complete BRIDGES program consists of 3 levels: MANAGER, LEADER and MASTER. See https://www.psmj.com.au/courses/bridges-interface-management/ for details.